I've spent the past few months working on setting up my home office, making it a room where I wouldn't feel trapped in working 8 hours a day. One major upgrade was two beautiful Ikea bookcases where I could display some fun items along with my personal library. For my birthday I ordered the LEGO ISS kit that I've had my eye on for some time now. I planned on placing it on a shelf along with a Kickstarter project I backed, Interior Space by Roland Miller, a book of amazing photographs of and from the ISS itself.
I received the kit and spent a Saturday night assembling it. It's an amazing kit and I had a lot of fun. The station is about DIMENSION by DIMENSION which fits perfectly on a double tall shelf behind my desk.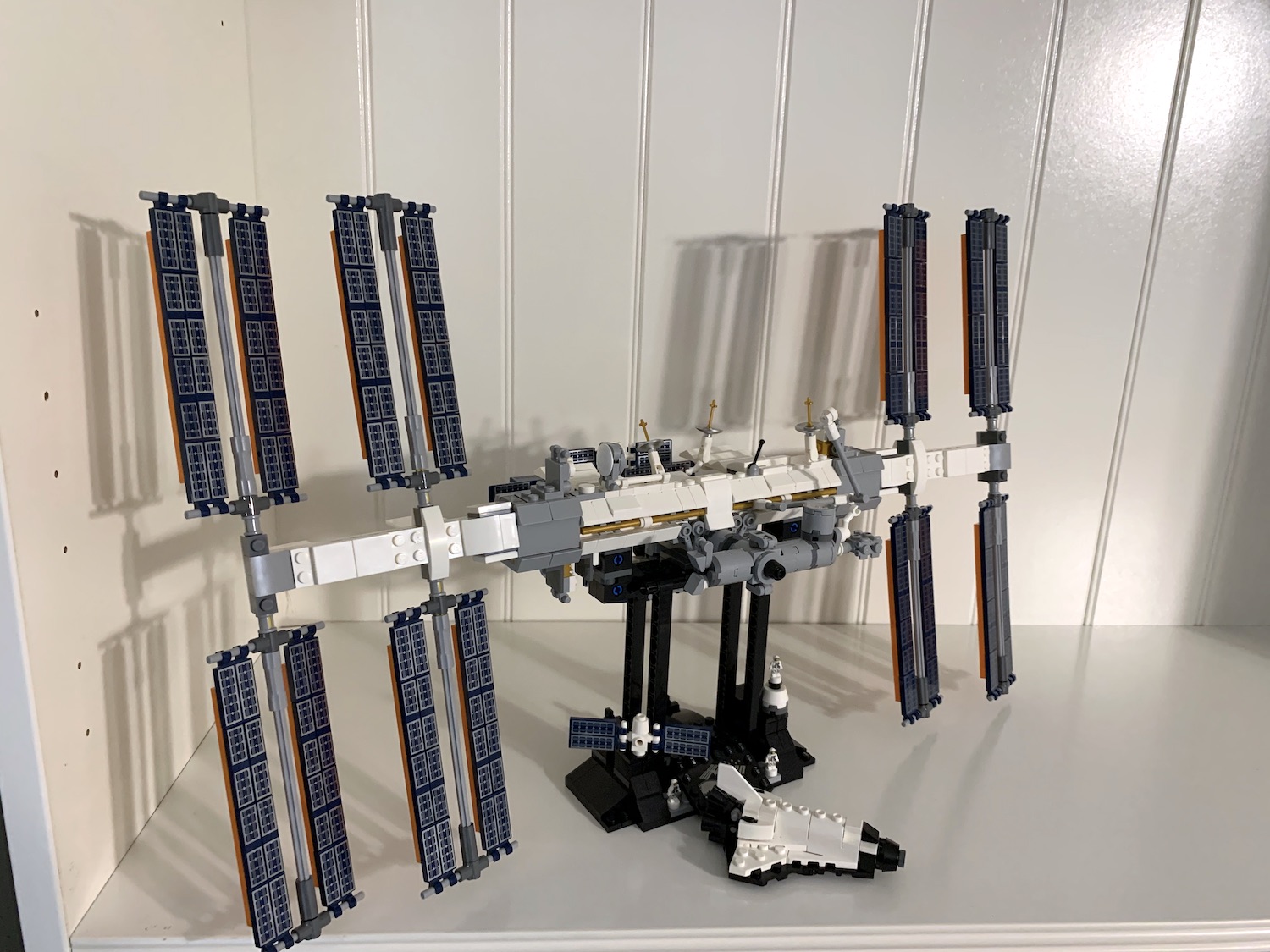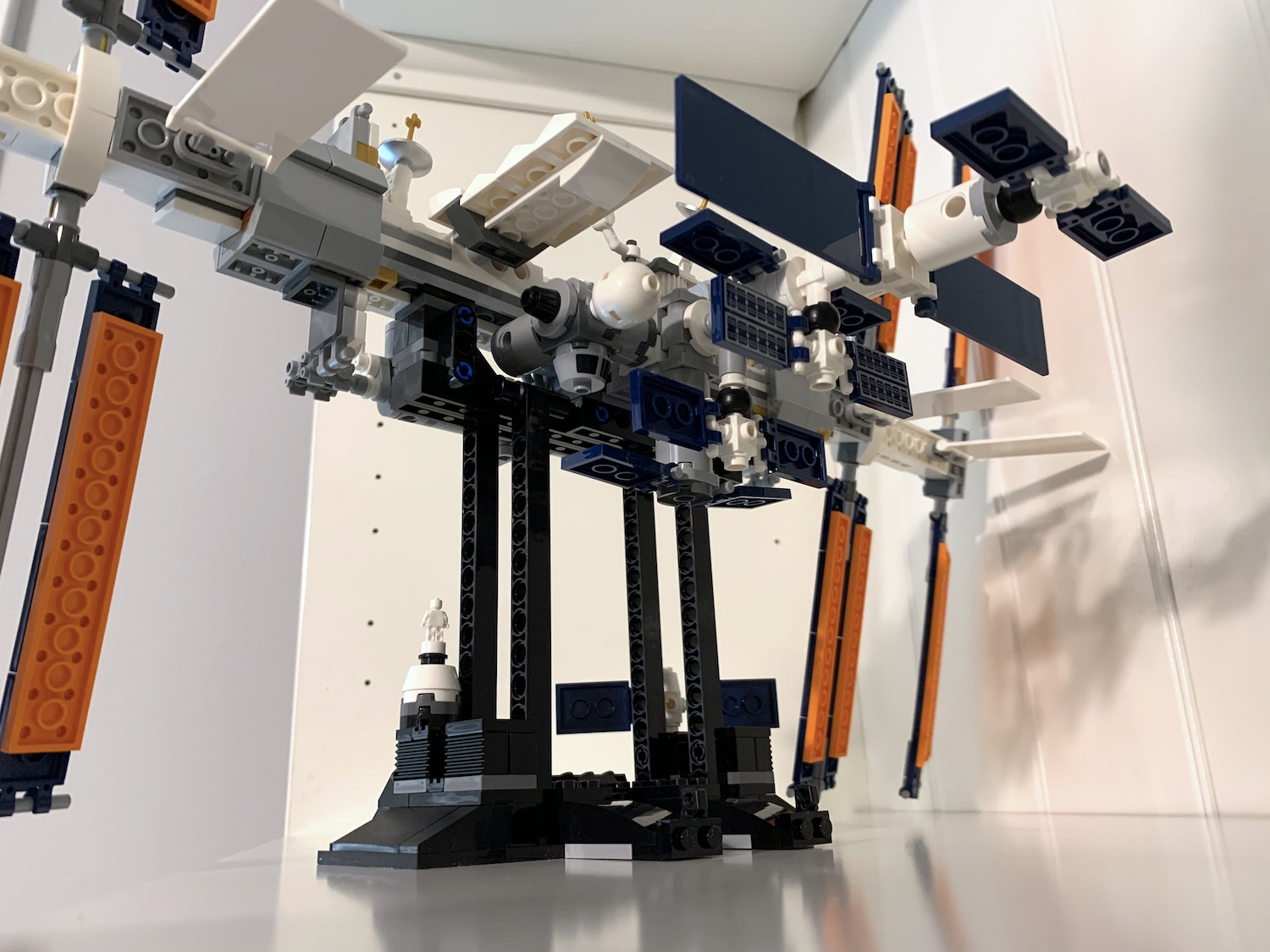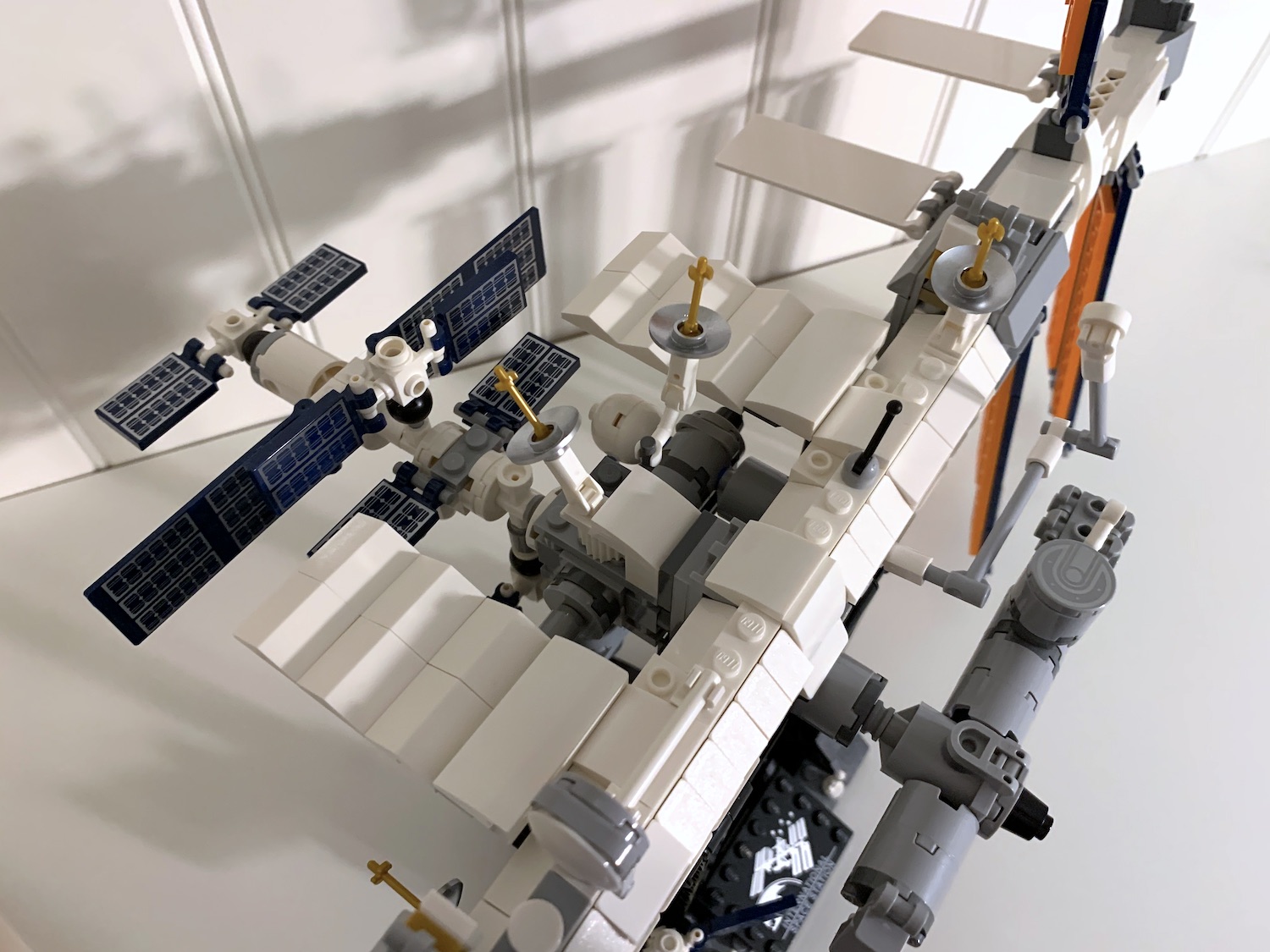 It even comes with 2 satellites, a small Shuttle orbiter, and micro scale astronaut minifigs. I'm still kicking myself for missing out on the Apollo kit, so I am very happy I was able to get this before it is eventually retired. Once the Interior Space book arrives I think I'll call this shelf complete, although looking at it, it may make sense to line the back and sides of the shelf with a panoramic star field photo.
I'll be sure to post photos of the completed shelf with my thoughts on the book when it arrives in mid-October.